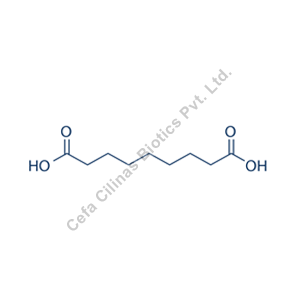 Azelaic Acid exporters in Aurangabad are ready to serve the needs of the skin industry. This acid is widely used in different kinds of skin care products.
Azelaic acid refers to a naturally occurring organic compound. It is widely used in different skincare products and medicines and has several beneficial properties for the skin. Problems related to the skin, such as acne, rosacea, and hyperpigmentation, can be easily treated with it.
Find an Azelaic Acid Exporter in Aurangabad
Are you engaged in the business of skin care product manufacturing? Yes. You surely need Azelaic Acid in bulk quantities. An exporter in Aurangabad can serve your needs for the best quality products. Moreover, they assure customised packaging as per the needs of the customer.
Before buying any product, you should collect the right information about it. So, here we will discuss the features of azelaic acid:
Function
Keratolytic, antibacterial, and anti-inflammatory properties make the product popular. It helps to exfoliate the skin, clear pores, and cut down on the development of bacteria that can result in acne.
Acne treatment
Azelaic acid is sometimes used as a topical treatment for moderate to mild acne. It even works by cutting down keratin, a protein that can block pores and result in acne lesions. Moreover, it has been shown to possess antimicrobial effects against Propionibacterium acnes, the bacteria normally associated with acne.
Rosacea treatment
Azelaic acid is even useful in treating rosacea, a constantly inflammatory skin state. It can cut down on the redness and inflammation linked with rosacea by inhibiting the formation of inflammatory skin mediators.
Hyperpigmentation
This acid is extremely helpful for the treatment of hyperpigmentation. It helps to lighten dark spots.
Mild side effects
No doubt, Azelaic acid is easy to tolerate. However, some people experience minimal adverse effects. You might face mild skin irritation, dryness, and a momentary whitening of the skin. However, such effects are temporary and resolve with regular usage.
Availability
The acid is offered as a prescription medication and over-the-counter in lower concentrations. It commonly has a higher concentration of up to 20% as compared to over-the-counter products. It is easily available in different forms, such as gels, creams, and foams.
Follow the instructions for usage
The particular usage instructions for azelaic acid may differ according to the product and even the condition being treated. The product can be used once or twice a day. However, before use, you should consult with a healthcare professional or read the product label carefully.
How do I find an Azelaic Acid exporter in Aurangabad?
There are lots of renowned exporters who are working to meet the needs of customers for quality products. To place your order, all you need to do is calculate your requirements and prepare the order. These exporters accept bulk orders from their customers. Customized packaging solutions are being offered to clients. If you wish to get the best price, you can make a comparison of the prices to receive the better one.