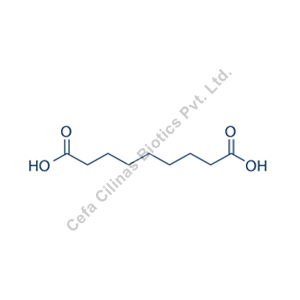 It might sometimes seem like you need a Ph.D. to grasp the components of some skincare products. Regardless of whether you're trying to treat acne, have sensitive skin, or just want to know more about what you're putting on your face. Although it's common knowledge that compounds with strange names should be avoided, some of these ingredients are good for your skin.
Azelaic acid from Azelaic Acid Exporter Aurangabad is a safe skincare component. It has been around for decades that you may have neglected. You've undoubtedly seen glycolic acid and salicylic acid.
Due to its antibacterial and anti-inflammatory qualities, it has been utilised for more than 30 years and has a wide variety of applications.
Azelaic acid is a naturally produced dicarboxylic acid that may be found in animal products as well as cereal grains including wheat, rye, and barley. Malassezia furfur, a yeast that grows on healthy skin, is the source of its production.
Gel, foam, and cream formulations of azelaic acid are available with a prescription as well as at lesser dosages in over-the-counter medicines. The strengths of azelaic acid range from 10% to 12% for over-the-counter products to more than 15% for prescription products.
Benefits On Offer:
The advantages of azelaic acid for the skin may be summed up into three categories -
● Reduces Acne -
Acne therapy benefits greatly from azelaic acid's outstanding antibacterial and anti-inflammatory properties. When treating acne, these qualities are quite helpful. Azelaic acid is beneficial because it lowers the number of germs that cause acne and prevents the development of comedones, which are the first signs of acne.
Azelaic acid should be used for acne at least twice a day since it improves acne within one to two months, with the best benefits coming after three to four months.
● Enhances Skin Lightening -
Additionally capable of skin whitening, and azelaic acid. According to experts, it reduces aberrant and hyperactive melanocytes. As a result, it is given for hyperpigmentation diseases like brown patches. These often develop from pigmentation caused by various conditions such as physical or chemical irritants, melasma, freckles, acne, and pigmentation left over from any dermatological disorder.
● Assists With Skin Conditions -
Additionally helpful for treating some skin diseases, azelaic acid. Patients with rosacea can benefit from azelaic acid in another significant way. Azelaic acid has further applications, such as treating perioral dermatitis. Studies suggest that because it normalises keratinization, it may also help treat plaque psoriasis.
How To Use It?
When combined with other components and treatments, such as hydroxy acids, retinoids, niacinamide, hyaluronic acid, benzoyl peroxide, and antioxidants like vitamin C, azelaic acid works effectively. It may be taken alone or in combination with these substances.
Azelaic acid, hydroxy acids, benzoyl peroxide, and retinoids should all be combined with caution since they might be irritating and drying.
Azelaic is typically applied to clean, dry skin once or twice a day. If you have sensitive skin, start with once daily and work your way up to twice daily if you don't feel itchy.
Azelaic acid is a skin-friendly dicarboxylic acid that can treat a variety of skin disorders, including acne, rosacea, melasma, and others. Because the acid is mild, it works well on virtually all skin types and is safe for women who are pregnant or nursing.
Before starting azelaic acid or if you have worries about a skin issue, see your doctor or dermatologist. They could suggest different forms of therapy or azelaic acid at a prescribed level.